Women's Football hires former player Casey Brown as second head coach in program history – The Daily Free Press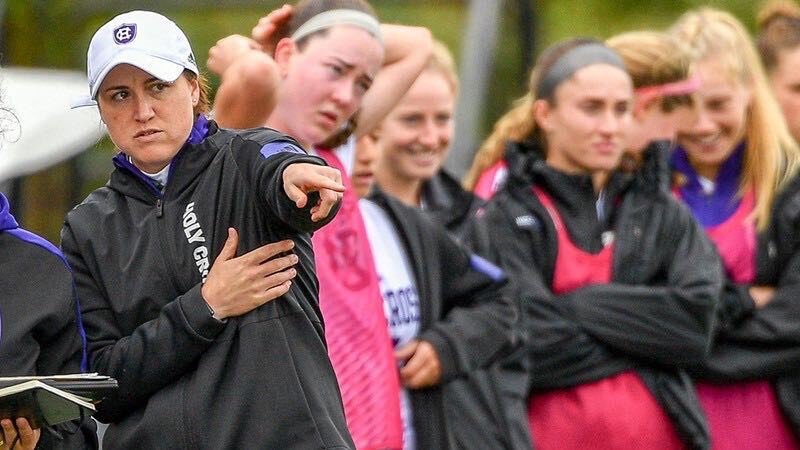 Casey Brown returns to Boston University as the new women's soccer head coach. This is Brown's third head coaching position in her career, but this time is different.
Just over a decade ago, the Natik native played at BU under the program's first head coach, Nancy Feldman, who retired earlier this year.
"This is home and this is BU," Brown said.
As a freshman at BU, Brown was quickly introduced to Division 1 football.
"My first game in college was overtime, I played every minute we beat [Boston College] in double overtime at Nickerson Field," Brown recalled. "Then you fly to Stanford and beat Santa Clara, which is third in the country. It's like welcome to the next level."
In four years as a Communications College graduate, the team played in four NCAA tournaments, including America East's first-ever at-large initiative. Not only did she excel on the field, but she began to pick up on Feldman's ideas about coaching.
"I felt like we were getting to the point where I was probably doing a bit of practice on the field," Brown said. "[Feldman] and I was very synchronized when I was trying to help lead the field, which she used to say in the dressing room or on the touchline."
Brown will return to BU in 2013 as an assistant coach with Feldman after starting her career as a certified assistant coach at Long Island University.
The three-time East American quarterback of the year will then take over as head coach at the College of the Holy Cross. Brown's four years with the Crusaders was a learning experience for him.
"I went into a program that needed to be completely redesigned," Brown said of her time in Worcester. "So far, this has been the biggest challenge I have probably had as a coach… to take this program and turn it into something else. It's hard to change a culture. The right environment is everything."
Brown found success at Holy Cross, where her team entered the Patriot League Tournament for the first time in nearly twenty years. In 2019, she was named Patriot League Coach of the Year.
In the first months of 2020, she was ready for a new challenge and took the position of head coach at the University of Pennsylvania.
"After a really successful and historic last season at Holy Cross, I was approached by Penn and it was such a drive," Brown said. "I've always been in top academia and I think the Ivy League for women's football is fantastic."
But the COVID-19 pandemic has complicated her second job as a head coach.
"I think my last day at Holy Cross was March 13, the Friday that they started sending everyone home," Brown said. "I started working in Pennsylvania that Monday or something. So when I started, I never personally started at Penn."
Following the Ivy League's decision not to compete in the 2020-21 school year, Brown had a whole year before her first games with the Quakers. Brown's time in Pennsylvania changed her mindset as a coach.
"The game method is out the window and you just have to get on the human level and figure it out," Brown said. "You had to adapt and you had to be nimble and I'm very, very proud of the resilience our group has shown and the commitment our group has shown."
But with her BU connections and respect for the administration, it was easy for Brown to return to his old haunts.
"Having a dorm room overlooking Nickerson Field, are you kidding me? Brown said: "It's great and you're in downtown Boston looking at the field you're playing on. Those things were amazing."
She also made special mention of the sports department and its management.
"Since I was 19 I have just seen [BU Athletic Director Drew Marrochello] He has risen through the ranks and been in charge and what he has done for this department is amazing," Brown said. "I work for and under a department that knows what I'm doing."
Brown will have a strong roster coming back from a team that lost the Patriot League championship last season.
"What's important to me is the reaction and that we have players who are really hungry to play for BU and are happy to represent that," Brown said. "I know there is talent and I think the challenge and the pleasure for me as a coach is to be able to bring this group together."